In today's world, the luxury property market is reaching whole new levels of opulence and Monaco's Tour Odéon is a prime example. No longer is a concierge and private parking enough to satisfy the super-rich searching for that perfect apartment. In these five luxury towers, you can expect nothing less than infinity pools, spas and trendy bars as well as breathtaking city views.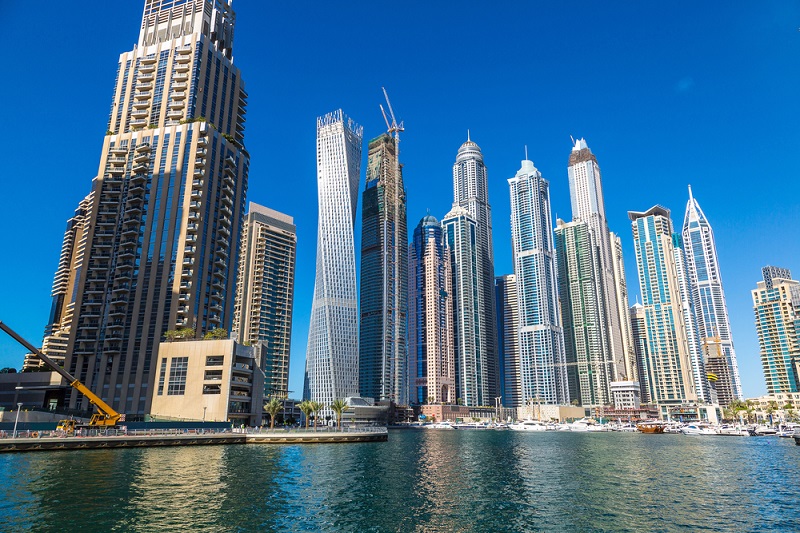 Tour Odéon Monaco
Rising high above the sun-drenched city of Monaco and her superyachts stands one of the tallest, and most luxurious towers in Europe: Tour Odéon (Odeon Tower). Described as a beacon of "super prime" property, this isn't just any residential tower looking to house the rich and famous.
The sublime double tower contains 60 two to four bedroom apartments, two 1,200 square metres sky duplexes and a spectacular five storey, 3,500 square metre penthouse. It stands just five minutes from the Place du Casino and the bustling centre of Monaco.
Those who opt for a  Tour Odéon apartment for sale will not only benefit from superb finishes within their property, but also 24/7 concierge and security, a pool, gym, spa, hair salon, car wash, guests parking and valet parking. They will also be able to enjoy the incredible views over Monaco and the Mediterranean sea.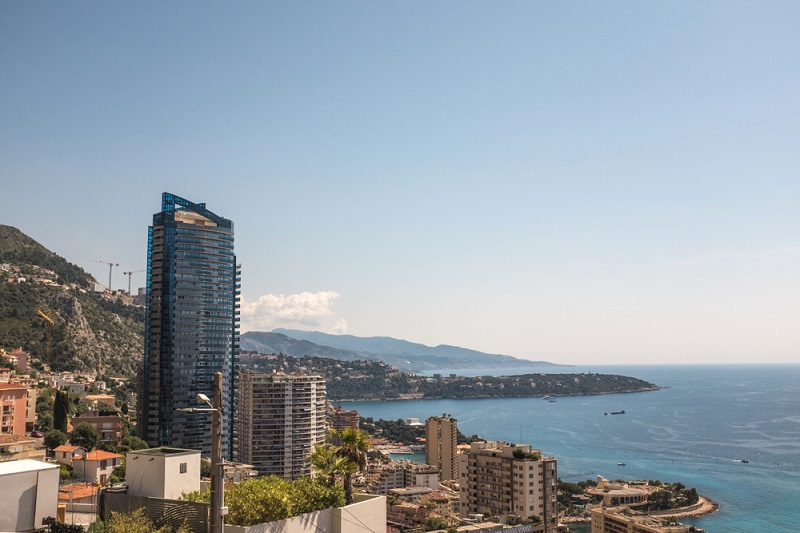 Waiea Tower – Honolulu
Waiea Tower  is bringing a brand new level of luxury to Hawaii. This 36-floor tower possesses unparalleled views of the Pacific Ocean, Waikiki and Diamond Head, whilst its glass front and spacious interiors are set to add a sophisticated edge to the property market in Honolulu.
Much like the Odeon Tower, Waiea is more than just a residential tower, this piece of Hawaiian property will house an infinity pool, a state-of the art fitness centre, spa, library and its very own ocean view bar.  Just a few things to keep its residents occupied.
Comprising 174 residences, including 10 townhouses, 12 penthouses, and two impressive grand penthouses, Waiea offers the largest and most sophisticated residences in Hawaii. With stunning ocean and island views, it's sure to attract some of Honolulu's finest.
Central Park Tower
Let's take it to the bright lights of the Big Apple, where some of the most iconic tall buildings loom over the city, casting shadows in the daze of the summer heat.
It is these towers that give New York its famous cityscape and continue to attract millions of travellers a year longing to take a glimpse of the buildings they've only ever seen in the films.
And ready to join these buildings is the world's tallest residential tower, Central Park Tower
Located on Manhattan's Billionaire's Row and steps from Central Park, the tower is set to bring a touch modern but elegant architecture to the area. At a height of 300 feet from the street, the homes will have exquisite views of the city, especially those of Central Park for all the north-facing residences.
And of course, one cannot live in such a residence and not benefit from five-star amenities. This luxury tower is set to house an exclusive private club, Central Park Club.
The Club will offer three floors of carefully curated luxury amenities, each location providing a unique, five-star experience. As with all luxury towers, you can expect a large pool with drinks service and exquisite surroundings, a gym, sauna and more.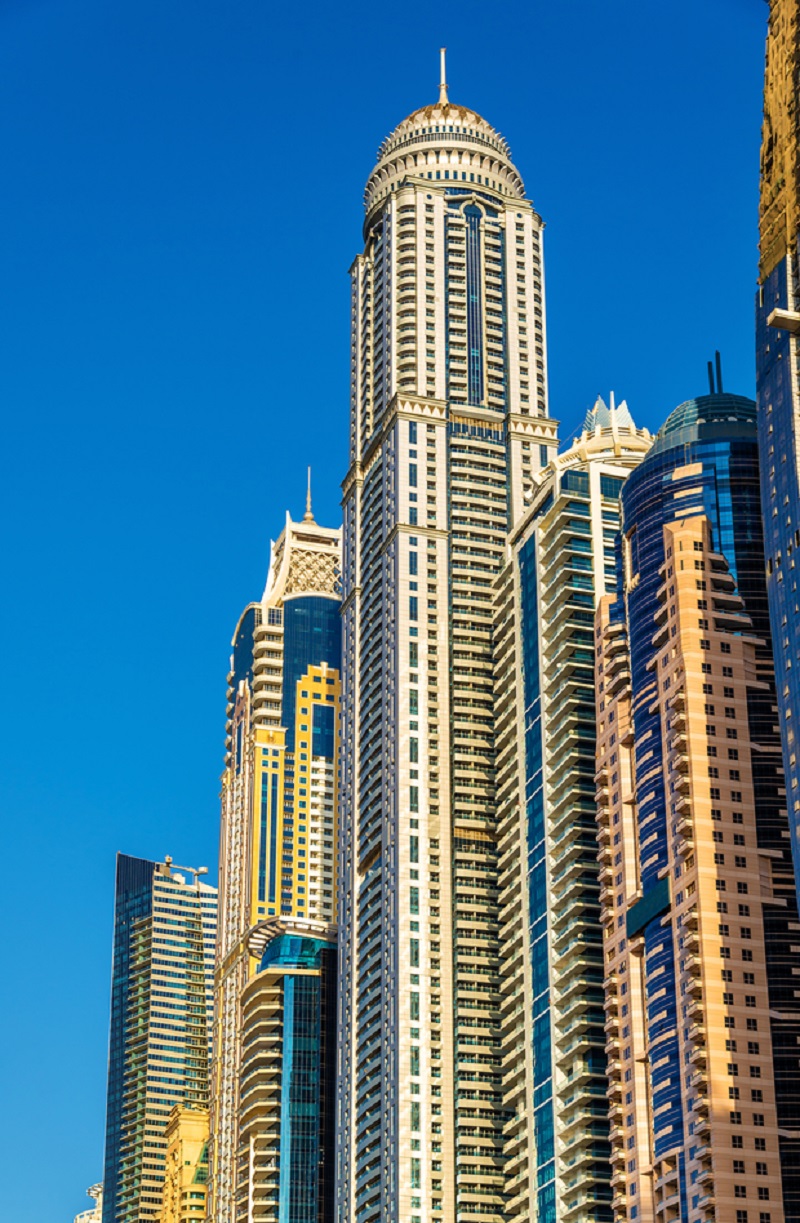 When you think of skyscrapers, there's no other city that comes to mind faster than Dubai. With its sahara hot days, and booming economy, it's no surprise that Dubai attracts those hungry for the fine things in life (with the salary to match).
Completed in 2016, Princess Tower currently stands as the third tallest building in Dubai (after the Burj Khalifa and the Marina 101), although it does take the title as the tallest residential building in Dubai.
The finishings might not have as much finesse as the other towers described here, but this luxury tower does loom over the Dubai Marina skyline at 414m high with its penthouse apartments overlooking Palm Jumeirah. Nothing screams 'I've made it' more than views of Palm Jumeriah!
DAMAC Tower – London
The DAMAC Tower is setting the bar when it comes to luxury in London. Joining forces with Versace Home, the interiors will ooze ultimate opulence as much as the façade of the building.
Stone, terracotta and glass come together in a fresh and distinctive design to create an inspiration in luxury living. This newest addition to London is set to stand out as a new icon of the city's famous skyline.
Despite lacking in more luxury amenities such as spas and pools, you can find beautiful courtyards brimming with lively cafés and shops to visit. The outdoor space promises to be unique yet stylish for its future residents.