We all look up to famous celebrities and marvel at their shiny hair, flawless skin and immaculate nails, but unfortunately, we don't always have the same bank balance as them.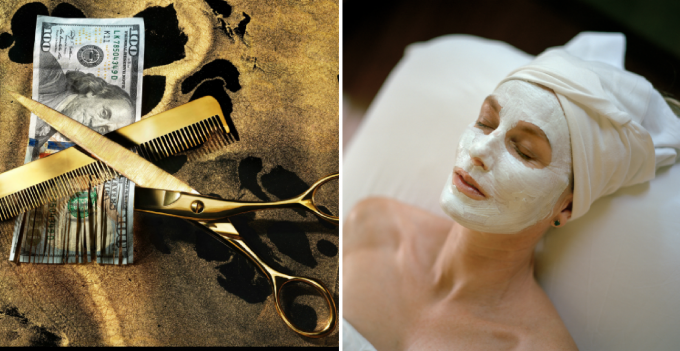 image source: here
It is the job of top celebrities to look as amazing as possible, but luckily for us, we don't need to spend ridiculous amounts of money on beauty treatments to get fantastic results. Instead, we can make great use of very effective beauty treatments such as non surgical liposuction to achieve the same body contouring effects that celebrities enjoy.
Skin care is very important for women who want to look their best at all times. And in the beauty market, high price almost always goes along with high quality products with long lasting effects. The products offered at places such as fotopharmacy.com are of this nature, bringing the best out of your skin.
Having said that, lets take a look at some of the most expensive celebrity beauty treatments currently being taken by some very famous faces:
Vagacial treatment
Well known for her fabulous curves, Khloe Kardashian is a fan of vagacial, which has actually been described as a facial treatment for your vagina! According to top beauty experts, this treatment is designed to work 'down there' to help treat ingrowing hairs and prevent further ones from developing. An average single treatment can run to $80 a time.
Real-gold facials
A popular beauty treatment is to have real gold masks that can leave you with glowing skin. Apparently, gold has been used for centuries for it's purifying, non-toxic cleansing effects. Gold has powerful healing properties, so having facials that contain real gold can give your skin great anti-inflammatory effects and leave you with brighter skin, when used often.
Gold facials don't come cheap, and you can look at paying out anything from $80 to $200 for a budget treatment, but for the real thing, it's about $400 at top spas and beauty salons.
Snail slime treatments
Yes you heard right, celebrities are paying top-dollar to have real snail slime applied to their face! Actress Katie Holmes reportedly is a fan of snail slime as part of her beauty regime. Aptly named 'the EscarGlow' facial, this is offered exclusively by a noted plastic surgeon, Dr Matthew Schulman, from his practice in New York. He uses a combination of snail slime and micro-needling to help the slime penetrate deeper into the skin.  It currently costs around $375 per treatment.
Thread lift treatment
This treatment is an effective facelift that involves using fine threads that are passed under the skin, then the threads are gently pulled to lift the skin. The effect given is the same as having a facelift, but without having to have any invasive surgery performed. Gwyneth Paltrow is said to be a big fan and the treatment certainly helps to keep celebrities faces looking more toned and youthful. Prices range anywhere from $1,500 to $4,500.