We all want to make our home look more expensive, a little touch of luxury to return to at the end of each day. However, if you're on a budget, then it can be hard to know where to start.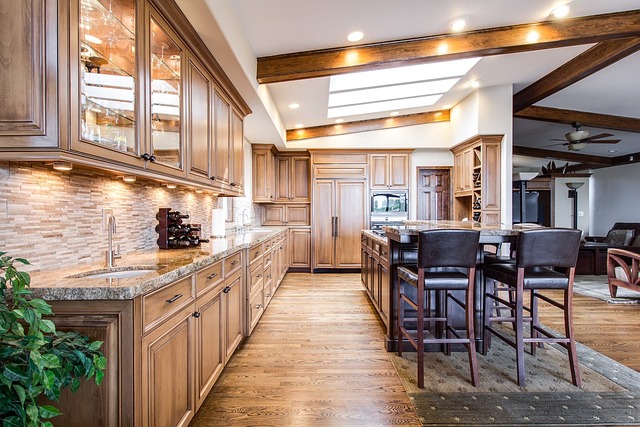 Luckily, there are some simple changes you can make to your property that can give your abode that luxurious, expensive feel, without breaking the bank.
If you're about to embark on your next big home renovation, then here are our top six additions that look expensive!
1) High Contrast Colours
If you're looking to add a flair for the dramatic into your living areas, then high contrast colours such as black and white will make your home feel more expensive.
While you may not want to overdo it with the dark shades, consider mixing in some black furniture items or dark feature walls to break up your white spaces.
2) Wall Murals
Wall murals date back the days of antiquity, and can still often be found in palaces and stately homes.
These are typically hard to come by, but you can get the same effect in your own home with a little cheating. Rebel Walls offer a wide range of wall murals to decorate your home with, and the best part is, they offer peel and stick versions!
3) Stair Runners
For most of us, the first thing anyone sees when they enter our homes is the staircase, but because of how often our stairs are used, it's easy for them to become worn and scruffy.
Luckily, refreshing your staircase is easy to do on a budget, so strip off that tired carpet and fit a fancy stair runner instead.
Alternatively, you could opt to leave them bare and give them a fresh coat of paint.
4) Marble Effect
As beautiful as marble furniture might be, it can be expensive. However, just like with the wall murals, there's a way to cheat.
Marble effect adhesive film can be applied to any furniture surface, so you can have the marble mantelpiece of your dreams.
5) Cosy Bedding
Cosy bedding doesn't just look luxurious, but it feels it too, and who doesn't want to curl up into soft duvets at the end of a long day.
If you're looking to upgrade your bedding and mattress, then the experts at Archers Sleep Centre can advise you on the best choice to suit your sleeping habits and positions to ensure that you get the best night's sleep possible.
6) New Mirrors
Introducing some new mirrors to your room not only adds a touch of elegance to a space, but mirrors also work wonders for making a room look larger.
Whether you opt for a modern look, or an antique aesthetic from stockists such as Vinterior, you'll be sure to find the ideal designs for your room.
What's your favourite most expensive looking item found for a bargain? Share your bargain hunting tips in the comments below!