When you need a stairlift, you might want to invest in one that will last. Although price isn't always a direct correlation to quality, it's a good indication of the luxury and comfort you will be receiving by investing in the right stairlift model for you.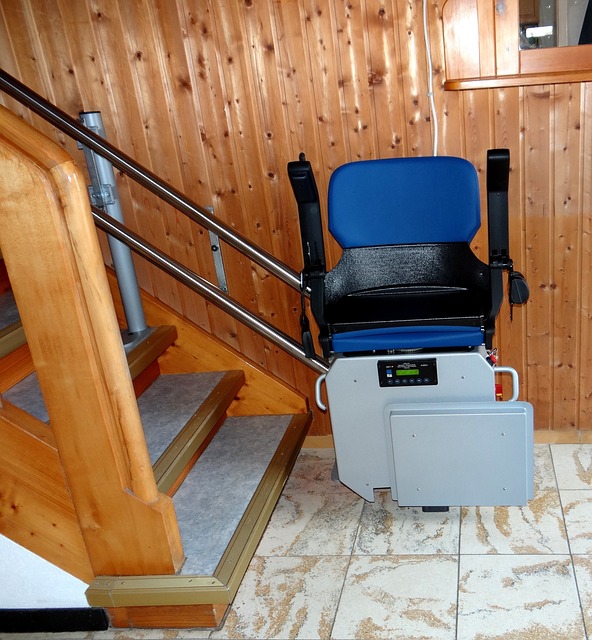 It was reported in 2022 that the stairlift market would be worth $1.3 billion by 2027 due to a growing ageing population. Here are five of the most expensive and luxurious stairlifts in the world.
Halton Ultimate Stairlift, £5,750
The Halton is tailor-made for your home, and is one of the only stairlifts to employ the "first step start", rather than on the floor, which helps to keep your floor, doors and walls free from obstructions.
Additionally, the Halton Ultimate Stairlift is the only single tube stairlift that can accommodate up to 25st in weight, and has a completely adjustable seat to suit the needs of the user.
Multicare Platinum Heavy Duty Stairlift, £7,295
The Platinum Heavy Duty Stairlift is built with extra legs in the rails for maximum stability, an adjustable seat and hardened acetyl rollers for durability.
If you need a robust stairlift, this is the one for you.
Acorn 180 Curved Stairlift, £2,500
Acorn are one of the largest manufacturers of stairlifts in the UK, and their reputation speaks volumes about the quality of their machines.
The Acorn 180 is well-suited, and specifically designed for houses with narrow and curved staircases, and is currently one of the most compact stairlifts on the market. This makes the Acorn 180 one of the best value stairlifts for terraced houses.
If you need an Acorn stairlift removed from your house or business, you can contact services like We Buy Any Stairlift, who can assist you in removing your old stairlift model and recycling the parts.
Otolift Modul Air Curved Stairlift, £4,500
The Otolift Modul Air has one of the smallest diameter rails currently in production, making it the perfect fit for awkwardly styled curved staircases. The stairlift can easily navigate 90 degree, 180 degree and fan shaped stairs, making it the perfect fit for bespoke buildings.
Additionally, this stairlift also has the ability to drive in reverse, allowing the user to avoid any potential accidents resulting from automated movement.
The tubular rail is highly customisable and flexible, allowing the user to traverse through difficult or tight spaces without worrying about safety.
Handicare 1000 Straight Stairlift, £1,395
Handicare Stairlifts were named as Forbes' top pick for stairlifts for 2022, Handicare are one of the longest certified stairlift providers in the United States, and the quality of their products reflects this.
With a choice of six luxury upholstery colours, a folding footplate and a slim aluminium track, the Handicare 1000 Straight Stairlift is a luxurious aesthetic choice for stairlift users.
Have you purchased from any luxury stairlift brands? Let us know in the comments below!