Bar stools are a key piece of furniture for many kitchens. Their conservative use of space and height make them a popular choice for smaller houses with less dining space, or larger houses with a casual dining arrangement (like a breakfast bar) alongside a larger more formal dining room.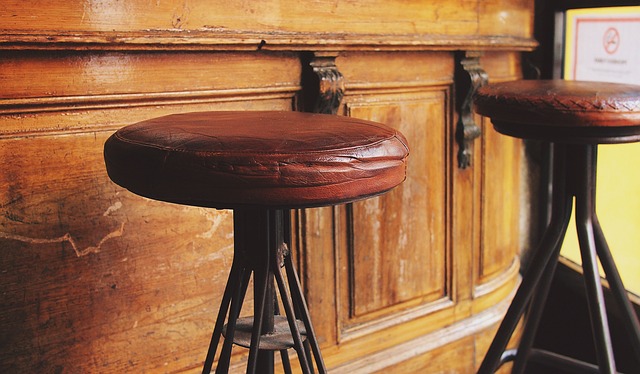 Here are five of the most expensive luxury bar stools.
Vondom Faz Counter Stools, £1,920
Designed by Ramon Esteve, these counter stools are sold as a set of four, with a single stool weighing in at a whopping £480. Its iconic geometric design is symbolic of the formation of crystalline minerals.
The stool consists of a polypropylene seat, metal fixtures and wooden legs, this stool has a clean and neutral finish suitable for any modern kitchen.
Herman Miller Aeron Work Stool, £1,449
Herman Miller is a truly iconic name in the chair industry. A classic designer of office chairs, this is one with a twist.
With a stool base added to the classic Herman Miller design, this stool allows you to work at a countertop, breakfast bar or raised desk without compromising comfort or damaging your posture.
In June 2022, the Financial Times reported that the celebrated webbing used in the construction of the chair's backrests was originally designed for preventing bedsores, showing that innovation is at the heart of the design.
You can customise your chair's structure with wheels, tilting mechanisms or arms for added comfort. If you need a practical stool for working from home, this is the one for you.
Rockett St George Black Rattan Bar Stool, £295
If luxury was a dress, Rockett St George would wear it with pride.
The Black Rattan Bar Stool is just one example of the luxury range of bar stools offered by British company Rockett St George, and the timeless black rattan design offers comfort without scrimping on style, complete with durable metal legs.
You can browse a wide selection of funky bar stools from rockettstgeorge.co.uk to find your dream dining experience.
Narwana Leather Bar Chair, £325
If you're looking for a leather option for your dining experience, this goat leather chair is ideal, with a soft padded seat and practical iron footrest.
Goat leather is considered to be one of the finest leathers in the world, and was historically used for bookbinding.
The University of Cambridge notes that due to its durability and environmental conditions, goat leather from Nigeria was noted for its strength and flexibility, making it the perfect choice for a comfortable bar stool.
Loaf Milk Kitchen Stool, £395
Loaf's furniture is UK-made, with sofas made in Long Eaton, Derbyshire. Boasting a wipeable leather seat with a linen backrest, this is a bar stool for practicality as well as pizazz.
The Milk Kitchen Stool also boasts beautiful bronze legs and an adjustable height, meaning it will comfortably fit under any breakfast bar, counter or table.
Which is your favourite luxury bar stool? Leave your answer in the comments below!